Victorinox Navy Camo Skipper review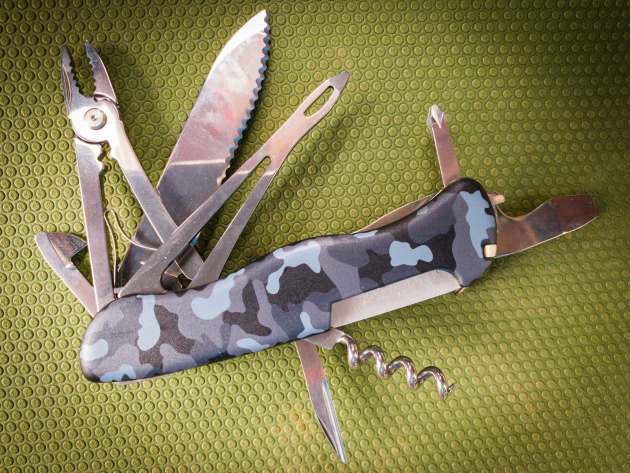 EVERYONE should own a Swiss Army Knife. I own several and use them regularly.
Victorinox has been making these reliable knives for a long time and hasn't stopped improving designs and coming up with innovative features. The company is known for its ingenuity and that shows in its latest design - the Navy Camo Skipper.
This knife is part of a special "Navy Camo" release, which included several models, from a Classic SD, Huntsman, and the feature packed Skipper.
I've been using the Skipper knife for a few months now and it's become a useful addition to my fishing tackle arsenal. The corrosion resistance is excellent and it has enough features to make it a handy accessory on a boat or while fishing shore-based.
Victorinox has included 18 functions into this compact knife. The main functions include a large blade (with serration for cutting rope), pliers, bottle opener, wire crimping tool, screwdrivers, wire cutter and more.
While the Skipper was designed for sailing, any boater or fisho would find it useful as a convenient multitool.
The Skipper weighs 181 grams and measures 111mm long. RRP is $185.
Check it out at victorinox.com.