WIN A RAPALA ROD, REEL, LINE & LURE PACK
This competition is now closed.
VALUED AT OVER $500
Everything you need to target flathead this coming season!
Thanks to   

The winner will receive a prize pack including...
1 x Maxwell Spin Rod


 
Rapala's new Maxwell series is built on an ultra crisp blank featuring an X-Wrapped lower third to keep butt diameter small and lightweight while retaining an overall fast action.
Length: 7"
Line Weight: 2-4kg
Lure Weight: 3-14g
Pce: 2
___________________________
1 x Rapala R-Type 25 Spin Reel 

The Rapala R-Type spin reels are not only stylish in looks, they feature a full alloy body and rotor, Ported "braid ready" alloy spool with a water shielded drag, hi drag output, CNC screw-into-gear handle arm, infinite anti-reverse, 6 stainless steel ball bearings, left/right hand wind, Ti line roller. 
Ball Bearings: 6+1
Gear Ratio: 5.2:1
Drag: 6kg/13lb
__________________________
1 x Sufix X8 Carrier Braid 10lb


8 carrier construction of thin HMPE fibers creates a super strong, thin braided line that has high abrasion resistance and superb knot and shock strength.
8 Carrier Braid
Excellent strength to diameter ratio
Round and smooth braid
High abrasion resistance
Easy handling
Long casting
___________________________________
1 X Sufix Super 21 Fluoro Leader FC 12lb


With the NEW INVISILINE and SUPER 21 fluorocarbon lines from Sufix. Anglers now have more control than ever over their angling feats. Available in 30-100m spool lengths in 4lb through 60lb, there's a Sufix fluorocarbon line for every fishing situation.
Low Stretch
Super Strong
Fast sinking
Easy Handling
_________________
1 x Rapala Scissors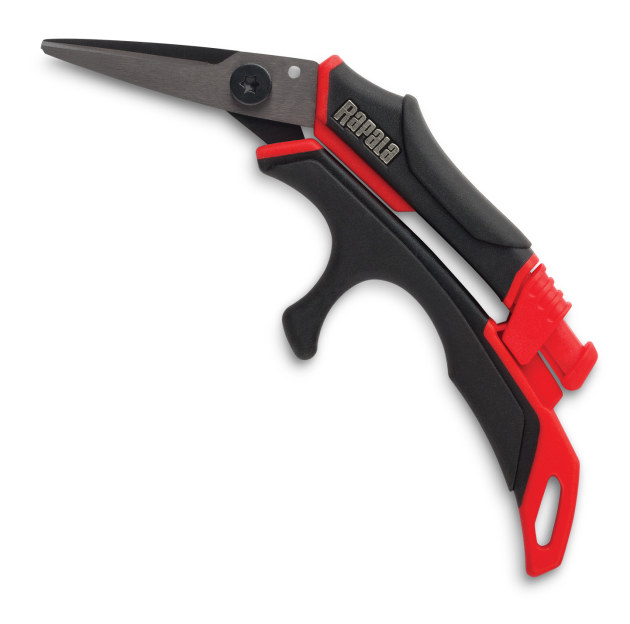 Traditional scissors just don't cut it when you are using superlines. These excel at cutting and trimming micro super lines, as well as all other traditional fishing lines.
Developed for Cutting Micro Super Line
Spring Loaded for One-Handed Operation
Off-Set for Tight Precision Cuts
Ergonomic Design
Length: 13 cm
_______________________________
1 x Rapala Shadow Rap Jack Deep

Stay in the zone for longer with its slow rising, deep diving action. Making this bite size lure such a versatile option for many species from bream, trout, flathead, sooty grunter to mangrove jack!
Length: 5cm
Weight: 6g
Buoyancy: Slow Rise
Running Depth: 3m
_______________________________
1 x Rapala Ripstop 12


The RipStop™ tail design creates a fast-ripping, flashing swimbait action. Hard-stopping, forward motion stops on a dime, with a subtle shimmy before coming to a rest, then ever so slightly lifts its head with a super slow-rise. Cast & wind, wind & stop, twitch, snap, rip and suspend, fish it your favorite way for all species of gamefish. 
• Durable 2-Part Plastic with Integrated Lip
• Hard Ripping Flash and Hard Stopping Action
• Dual Control System
• Hard Plastic Boot Tail
• VMC Black Nickel Fine Wire Hooks
_______________________________________________________________________
TEN RUNNERS-UP WILL RECEIVE a pack of Joker Shad 5" Paddle Tail soft plastics


Provide your details and answer a simple question.
All entrants will receive the Fishing World eNewsletter and be in with a chance to win!
____________________________________________________________________________
Terms and conditions: This competition is open to Australian residents with a postal address. All entrants must provide their details and answer the question via the entry link provided. Your information will only be used by the promoter Yaffa Media. All entrants will be subscribed to the Fishing World eNewsletter - you may unsubscribe at any time. Existing eNewsletter subscribers can also enter by confirming or updating their details. Yaffa Media Privacy Policy. Competition closes 11:59pm on 19/08/2019. Winners will be drawn and notified week commencing 19/08/2019