C-MAP launches new chart range, introducing global shaded relief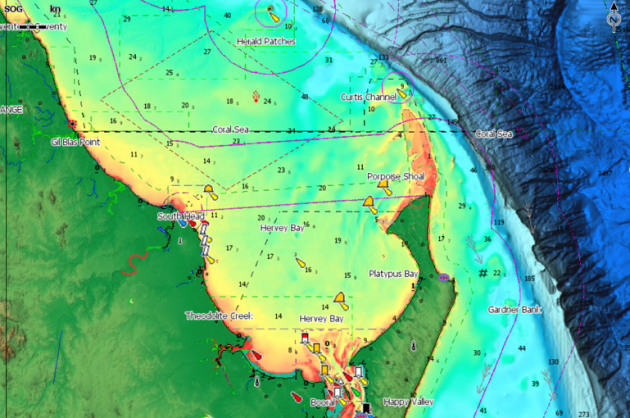 C-MAP has launched a re-designed, simplified charting portfolio for Lowrance, Simrad and B&G chartplotters with the introduction of C-MAP DISCOVER and REVEAL.
Replacing the MAX-N+ range, C-MAP REVEAL charts display seafloor and inland shaded relief along with all the core features of C-MAP DISCOVER, including full-featured vector charts.
C-MAP REVEAL
View the world around you like never before with REVEAL Shaded Relief – now available worldwide.
With 3D-rendered land and underwater elevation including areas of ultra-high-res bathymetric imagery, previously only available in MAX-N+ Reveal, this is a game-changer for anglers and divers.
C-MAP Reveal also offers dynamic raster charts, bringing a traditional paper chart look and feel, with easy access to all objects on the chart, and aerial photography providing an additional level of details with thousands of photos of marinas, harbours, inlets and other notable navigational features.
REVEAL's Satellite Overlay delivers real world reference and enhances situational awareness for coastal navigation should you find yourself in unfamiliar surroundings.
Key Features
Shaded Relief
Full-Featured Vector Charts
High-Res Bathymetry
Custom Depth Shading
Dynamic Raster Charts
Easy Routing
Aerial Photography
Satellite Overlay
Tides and Currents
Detailed Marina Port Plans
Harbour and Approach Details
Online Updates – including 12 months' free online updates
Compatible with Lowrance, Simrad and B&G chartplotters
C-MAP DISCOVER
Whether cruising, fishing or sailing, C-MAP DISCOVER offers a choice of coverages and includes all the core features needed to make the most of your time on the water. DISCOVER has full-featured vector charts along with the best of C-MAP high-res bathymetry, including integrated Genesis social maps data.
DISCOVER charts include custom depth shading. Shade contours display the highest level of information about underwater pinnacles, ledges and canyons. You can set a clear safety depth, or create your own custom shading – an evergreen popular feature for fishing.
The Tides and Currents feature shows projections of water level and direction of tides to help plan your day out, cruising, angling or sailing. Subscription-free Easy Routing helps you automatically plot the shortest, safest route based on chart data and your personalized vessel information.
Key Features
Full-Featured Vector Charts
High-Res Bathymetry
Custom Depth Shading
Easy Routing
Tides and Currents
Detailed Marina Port Plans
Harbour and Approach Details
Online Updates – including 12 months' free online updates
Compatible with Lowrance, Simrad and B&G Chartplotters
C-MAP DISCOVER and REVEAL are available now. For more informartion: www.c-map.com