How to catch flathead on glidebaits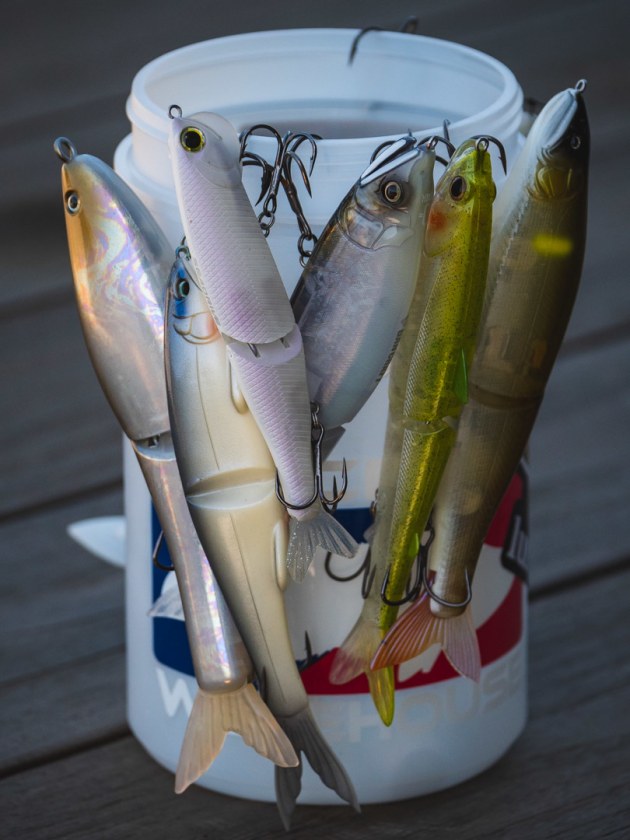 GLIDEBAITS are becoming increasingly popular for Australian sportfish. They have a lifelike baitfish profile and finish and are similar in appearance to swimbaits, but are a two-piece lure joined by a single hinge. 
As the name suggests, glidebaits employ a gliding side-to-side "S" action – a result of the two-piece, hinged design – and require little rod work. In fact, a slow wind is often all that is required to make glidebaits work.
Glidebaits have been used in Japan and the US to successfully target largemouth bass for over a decade, but these peculiar lures have become increasingly popular with Australian anglers for species like Murray cod, barramundi and bass. They are also undeniably effective for flathead – large and small!
There's an increasing amount of glidbeaits available in Australia, with many being snapped-up quickly by anglers looking for the edge over their favourite sportfish. As mentioned, glidebaits are relatively easy to use and a slow wind and pause with an occasional "twitch, twitch" will catch flatties. However, they do take a little while to get used as you can't feel any vibration through the rod, a feeling lure anglers have become accustomed to.
For flathead, mid-size floating, suspending or slow sinking glidebaits between 120-200mm seem to work the best. Some popular glidebaits available in Australia – such as the Zerek Affinity 220, Molix Glide Bait 178 and Westin Hypoteez – are effective for flatties in water under two-metres deep. Shallow bays, sand and mud flats are ideal to fish glidebaits for flatties.
Generally, glidebaits will be heavier than your normal flathead lures. They will require an outfit that is more inline with targeting snapper or jewies. Dedicated swimbait baitcaster outfits are often preferred for their extra length and ability to cast heavy weights with ease.
Glidebaits may be in their infancy in Australian waters, but they have stood the test of time overseas. At times, they can produce bites from flatties when other lures won't. Get yourself a couple and give them a go!