Bassday Crystal Popper 70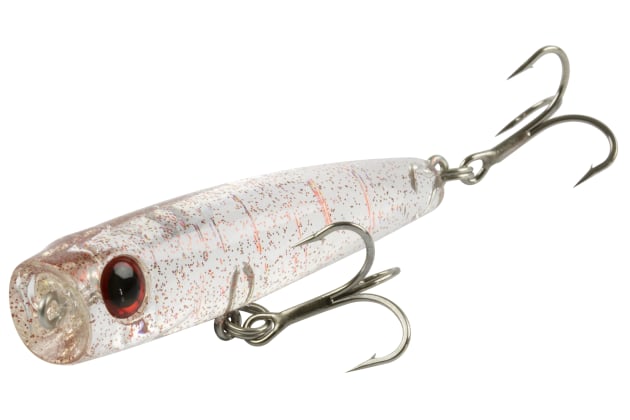 THE Bassday Crystal Popper 70 is perfect for anglers looking for a small profile lure that casts a mile.
The Crystal Popper is made of a solid resin sinking body that casts long and accurately. The body is clear and impregnated with reflective tape or glitter to deliver a standout appearance in the water.
The Crystal Popper 70 is 70mm long and weighs 10.5 grams. It comes rigged with two trebles and is designed to be retrieved along the surface imitating a fleeing baitfish.
For more information: www.bassday.com.au