Daiwa Infeet Slippery Dog 97F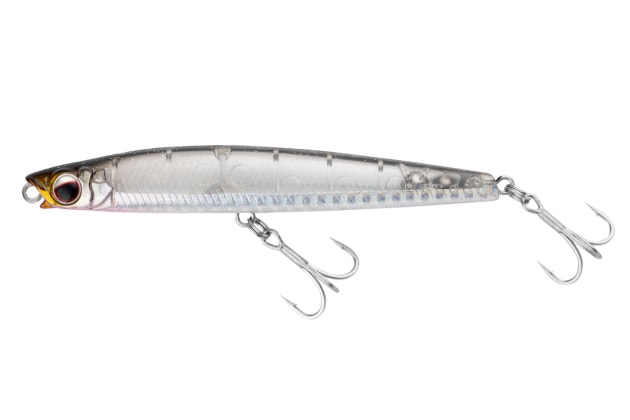 THE big dog of the litter, the new Slippery Dog 97F is graced with the performance and pedigree of its predecessors and features tungsten tuned weighting to improve the lure's posture in the water and significantly enhance the lure's responsiveness when retrieved.
A topwater walk-the-dog lure, Daiwa's Slippery Dog 97F is the perfect prawn and baitfish imitation with its TG tune design featuring two small rattle beads placed in the head of each lure, emulating the clicking sound of fleeing prawns on the surface.
Measuring 97mm the Slipper Dog 97F is the perfect length for Australian estuary and inshore anglers, whether it's casting at mangrove jack in the north, kingfish in the east, or salmon in the south.
Each Slippery Dog comes fitted with strong rings and BKK Fangs treble hooks making it robust and ready to fish straight out of the box.
For more information: daiwafishing.com.au