Majorcraft Dangan Egi FC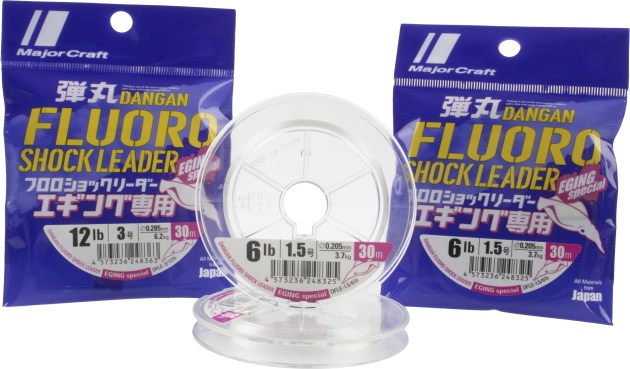 MAJORCRAFT Dangan Egi FC is a new leader range for squid fishing. Majorcraft says it has spent countless hours to ensure that its Dangan Egi FC has properties such as flexibility, excellent abrasion resistance, and strong knot holding abilities. Dangan Egi FC also has a "slippery coating" to extend the flight distance of light squid jigs.
Fluorocarbon is a popular leader material due to its low stretch, low water absorption, and low visibility. It is excellent at communicating subtle bites along the line and up to the rod.
Dangan Egi FC comes in a handy travel spool size of 30 metres and is available in 6lb up to 12lb
For more information: www.majorcraft.com.au