Platypus Pulse X4 and Pulse X8 braid
BORN from developments in materials, machinery and line coatings, Platypus is proud to bring you the new Pulse X4 and Pulse X8 braided lines. World class materials, cutting edge machinery and advanced Armour-X Coatings come together to create an Australian Made product that we can all be proud of.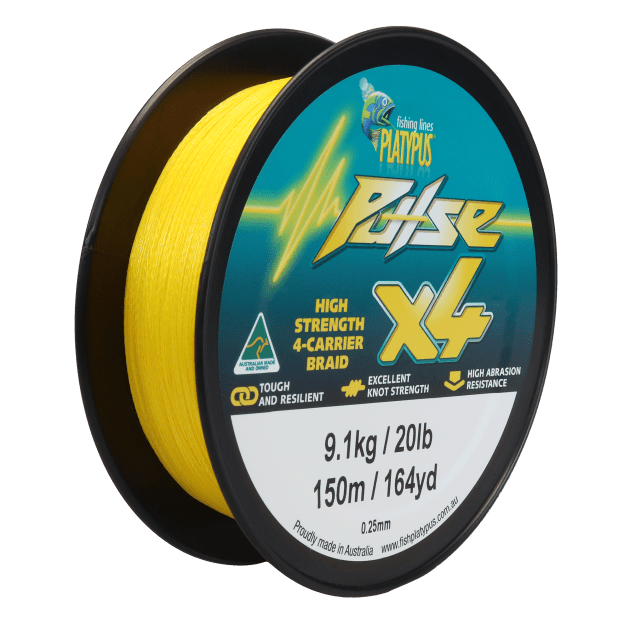 Pulse X4 is a four-carrier, no-nonsense workhorse that is angler friendly, tough and resilient for harsh environments. The high-vis Aussie Gold colour provides excellent visibility, which is especially important when fishing structure, while also enhancing bite detection. Pulse X4 is engineered for super low stretch and excellent knot strength.
Pulse X8 is an eight-carrier, super slick and supple, high performance casting braid, with a round profile, thin diameter and zero stretch, combining to give you increased distance and feel. Engineered for excellent knot strength, Pulse X8 is finished with Armour-X coatings in a hi-vis Aussie Green colour for increased abrasion resistance, along with excellent visibility and bite detection.
Available in 150m and 300m spools, in 6, 8, 10, 15, 20, 30, 50, 65 and 80lb.
For more information: tackletactics.com.au