SFT SwiftBait 90SP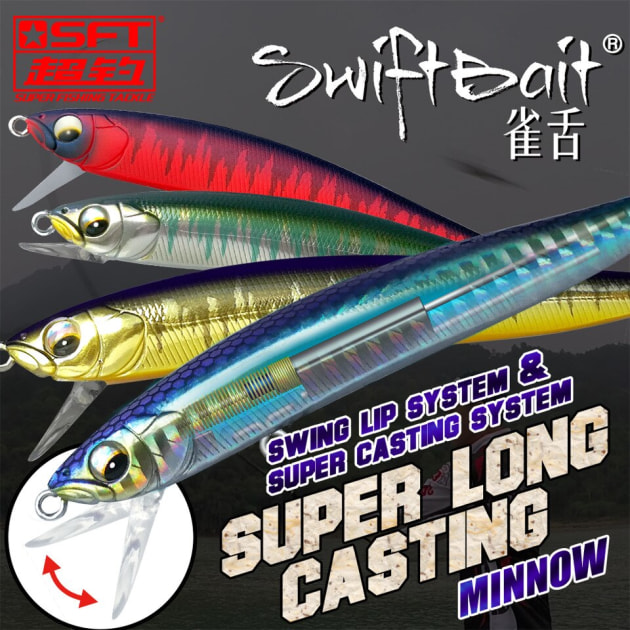 NEW to Australia, the SFT SwiftBait 90SP Suspend is a 90mm suspending jerkbait.
The 8.3g jerkbait dives to a depth of 1.2m and features a clever movable bib. The bib moves whilst casting and locks back into place when retrieving. Along with the moving weight system internally, this makes for more aerodynamic casting, distance and accuracy.
The SwiftBait's action can be described as "irregular darting and rolling". Featuring size 8 hooks from BKK and tough split rings, the suspending SwiftBait should appeal to a range of saltwater estuary and freshwater species in Australia. Fishing World has been testing this and several other SFT lures and will have a full review in an upcoming edition of Fisho and on the website.
For more information: www.sftaustralia.com.au