Shimano OCEA Nylon Casting Leader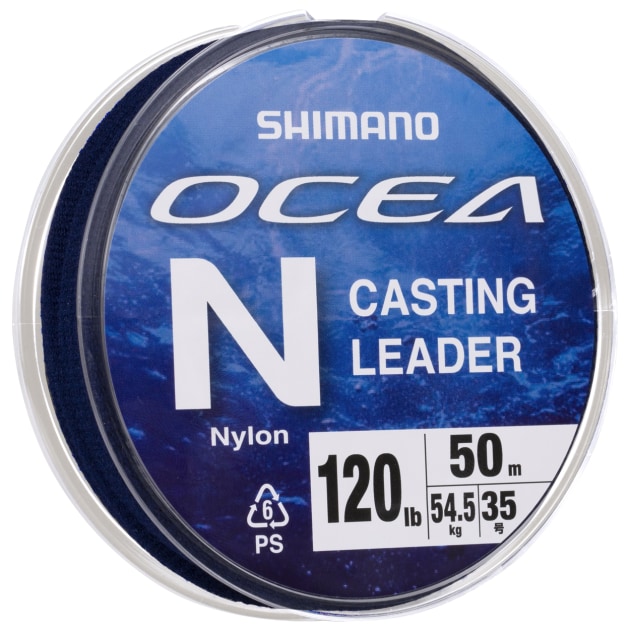 SHIMANO'S OCEA Nylon Casting Leader is a premium monofilament leader specifically designed for saltwater casting techniques.
Powerful fish like giant trevally, kingfish, tuna and barramundi can be harsh on hooks and terminal tackle and the inbuilt stretch and abrasion resistance of this premium high molecular weight monofilament leader minimises tackle failure.
OCEA Nylon Casting Leader is preferred over fluorocarbon leader for specialised topwater casting techniques to maintain a solid connection and hook-set under heavy drag settings.
Available in 40, 50, 60, 80, 100, 120, 140 and 200lb breaking strains.
For more information: www.shimanofish.com.au