Thunder's new DC-DC charger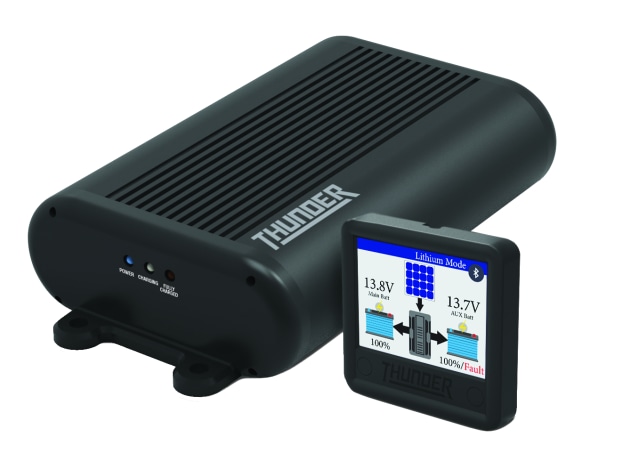 THUNDER has released its new DC-DC charger with features never before seen in the Australian market, including a remote mount Bluetooth LCD display as well as an IP67 rating and 90°C temp rating.
Whilst others have the IP67 rating, the combination of the three features means it can be installed under the bonnet without fear of the charger de-rating due to engine heat or being damaged through a creek crossing.
The remote display means drivers can see what the charger is doing from the cabin, understanding at a glance their battery's state of charge, whether it's being charged by the engine or solar and if there's a connection error. Multiple DC-DC Chargers can be linked together to increase the amperage and output, meaning you can easily and cost effectively upgrade your charging capacity as you expand your gear.
This is the first Thunder DC-DC Charger to include a Lithium profile, and continues to support Lead Acid, GEL, Calcium and AGM types. Available nationally from leading 4x4 installers, retailers and auto electricians.
For more information: www.thunderauto.com.au