ZMan 3 inch Baby GOAT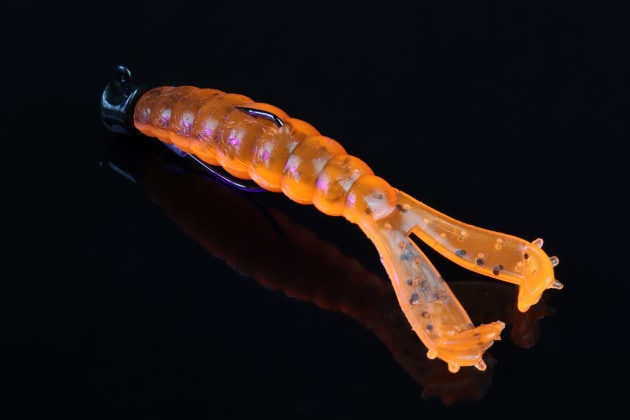 FROM buzzing topwater, to hopping deep structure, ZMan says the Baby GOAT will get the bites!
Designed with versatility in mind the 3 inch Baby GOAT has the power to thump and vibrate at all retrieve speeds, thanks to the twin action tails that feature the same unique curved paddle tail design found on other proven ZMan plastics.
The GOAT's segmented, slightly flattened torso transitions to dual thin-skinned kicking legs, each finished with a pulsating, deeply cupped paddle. Soft and buoyant, the 10X Tough ElaZtech construction means more fish per lure and the natural claws up stance when at rest on the bottom, attracting fish and triggering strikes.
Buzzing the surface, swimming the flats, twitching the drains or hopping deeper structure, the 3 inch Baby GOAT covers multiple presentations, while also being right at home as a chatterBait, spinnerbait, buzzbait and skirted jig trailer.
Weedless or standard rigged, fresh or salt, bottom to topwater, the Baby GOAT could well be the most versatile presentation in your kit.
Initially available in 6 colours, with 6 per pack and a RRP of $15.30.
For more information: www.z-man.com.au