2021 Hay Fishing Classic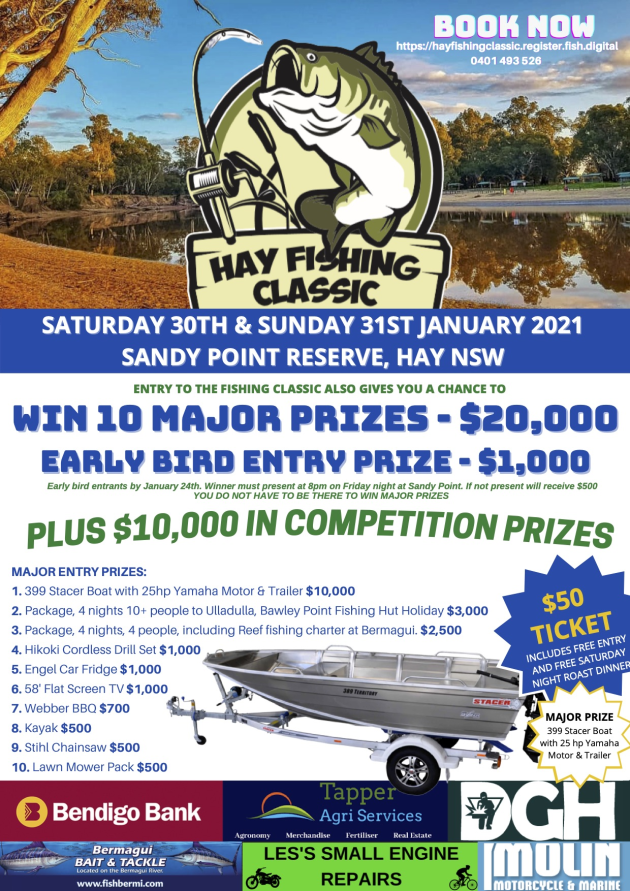 THE Hay Fishing Classic is on again and will be held on Saturday 30th and Sunday 31st, January 2021 at Sandy Point Reserve, Hay NSW.
Entry to the fishing competition is just $50
Tickets include the following:
Entry to the Hay Fishing Classic
A chance to win 10 major entry prizes worth $20,000 (don't have to be present).
Free Saturday night roast dinner
Chance to win $10,000 worth of fishing competition prizes
Competition kicks-off at 7:00am Saturday 30th at Sandy Point Reserve, Hay NSW 2711
For more information, contact Hay Lions Football and Netball Club.