2022 Trailer Boat Fishing Tournament report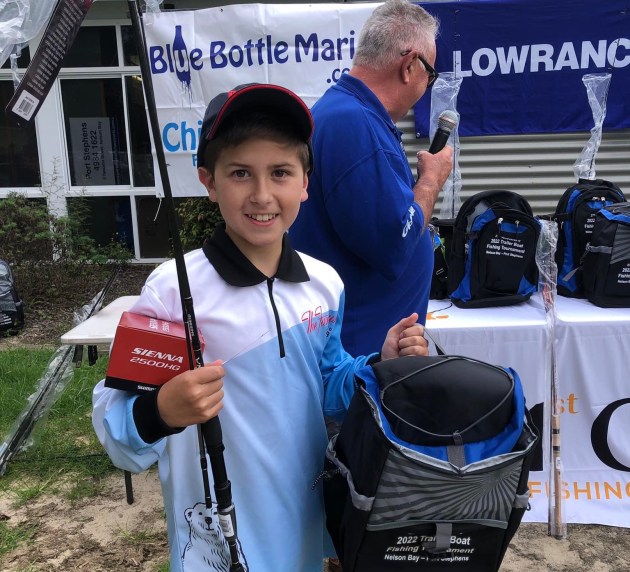 DESPITE the woeful weather forecast, almost 300 brave souls made the trip to Port Stephens for the 27th annual Trailer Boat Fishing Tournamnent. Unfortunately, the forecasts proved correct with torrential rain, gale force winds and huge seas.
We have never experienced conditions like this. It was too windy to even put up the tents and scoreboards in the park. We also had to cancel all offshore fishing and remove many species from the eligibility list. Safety is our priority. That's the bad news out of the way.
On the positive, Shoal Bay Fishing Club did a superb job of running the tournament over the weekend. It is a small club with many skilled anglers that are happy to help those not so skilled. In a similar vein, the PCYC was generous in letting us use their facility and in addition to their safety services, Marine Rescue stepped up and did a top job with the BBQ on Saturday.
The best thing, however, was the attitude of those who entered and competed. I think we were all very happy to have the Covid monkey off our backs, get away from home to spend time with family and friends for a weekend, and the weather was largely irrelevant to the overall experience. There was also the impetus of knowing that with having species cut back and not many fish caught, the chances of winning a lucky draw prize were much improved.
Once again, our many sponsors were very generous and we'd like to personally thank Bay Boat Sales, Bluebottle Marine, Capture Imaging, Crossfire Marine, d'Albora Marinas, Duffs Salamander Tackle, Frogleys Offshore, LifeCell Marine, Lowrance, Mako sunglasses, Port Stephens Beachside Holiday Parks, Shimano, Sunblessed Sunscreens. TackleWorld Port Stephens, Tweed Bait, and Winning Holidays. Please support sponsors whenever possible.
Unfortunately, a couple of sponsors were caught out by flooding and staff shortages, so their prizes arrived late. The good news is that starting with June, we will be lucky drawing a pair of Mako sunglasses and/or a Gamakatsu / Atomic Tackle pack each month.
Congratulations to our 2022 Senior & Junior Champions, Adrian Fowler and Kaio Medeiros. A top effort. Of interest, Adrian Fowler and Father Chris plus runner-up Tyson Yule and Father Darren have fished together in virtually every TBFT. It is heart-warming to see how close these competing father/son teams have stayed.
We look forward to welcoming you back to the Bay for the 2023 Trailer Boat Fishing Tournament.