GALLERY: A week in Kuri Bay
ROUGHLY 300km north of Broome is a tiny pearl farm called Kuri Bay. On a chart it's a tiny dot in a maze of unsurveyed bays, reefs and islands.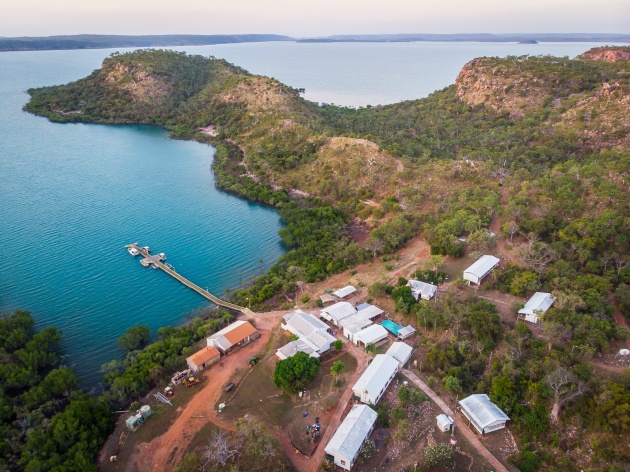 This part of the Kimberley is very remote and only accessible by float plane or helicopter. The nearest road is hundreds of kilometres away and travelling by boat is time consuming and risky for the inexperienced.
Thankfully, Peter Tucker, operator of Kuri Bay Sport Fishing and Adventures, has taken done all the hard work so visiting anglers can experience the world-class fishing on offer with ease and comfort.
Fishing World just returned from a week at Kuri Bay and as you can see from the attached images, the weather was perfect, the fishing action was red hot and scenery, second to none.
The species are varied with everything from mangrove jacks and barra to long tail tuna, trevally and coral trout. While the lack of big rivers means there are better spots for targeting consistent catches of barra, certain tides still provide some good opportunities. The mangrove jacks were plentiful as were the other species found around the large bays and islands. In a nutshell, it's a great place if you enjoy variety!
The accommodation at Kuri Bay is basic but comfortable, with everything you need, and more. The accommodation is owned and run by Paspaley Pearls and Peter works in partnership with them providing delicious meals each day, clean accommodation cold drinks and even a daily laundry service. The pearl farm works well for fishing logistics and makes for a nice retreat at the end of each day.
Stay tuned for a full feature in the September edition of Fisho and keep an eye out on our social pages for an upcoming short video featuring the best of Kuri Bay.
Find out more about Kuri Bay Sport Fishing and Adventures here.