Habitat reef modules give Mackay fishing a boost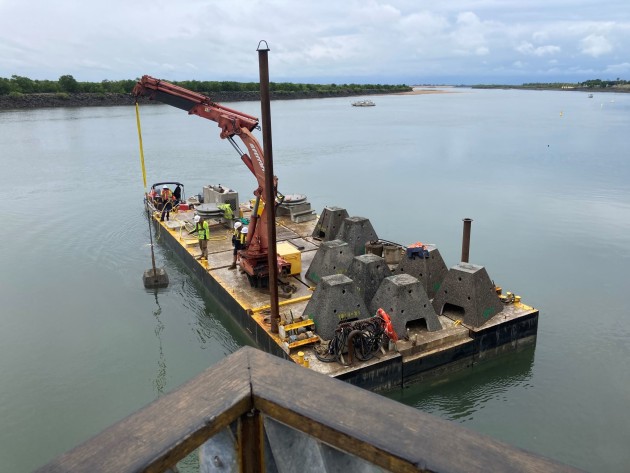 MACKAY Regional Council has successfully deployed 45 habitat reef modules at the base of three easily accessible fishing platforms in the Pioneer River estuary.
The fish habitat improvement project is located right in Mackay's city heart and aims to increase recreational fishing opportunities for kids, families, the elderly, people with disabilities and tourists.
Fisheries ecologists at Catchment Solutions designed two different habitat reef modules used for the project. The habitat reef modules improve fish habitat by providing hard complex structures with high surface rugosity (roughness) to facilitate improved settlement surfaces and increase recruitment of sessile marine organisms such as oysters and corals. This is to ensure the structures become healthy living reef ecosystems. The habitat reef modules have 2 separate chambers; a bottom cave for iconic recreational fishing species such as barramundi, mangrove jack and estuary cod and a top chamber only accessible via smaller openings to provide refuge for juvenile fish species.
Catchment Solutions says, although the habitat reef modules have only recently been deployed, recreational anglers fishing from the jetties are already reporting catches of barramundi, estuary cod, flathead and bream.