Illegal fisher banned from fishing for five years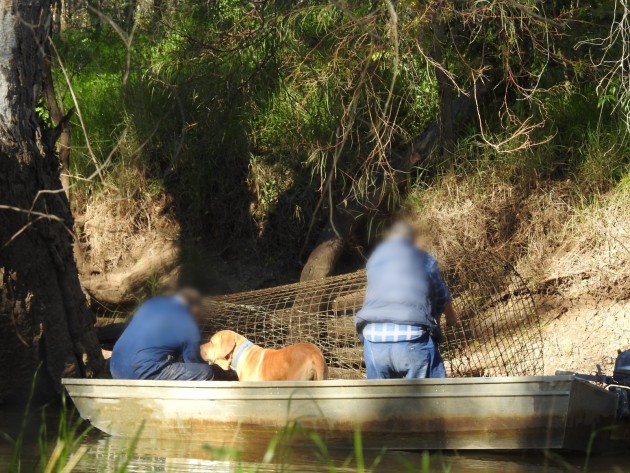 TWO men, a 49-year-old and a 58-year-old, were sentenced in Dubbo last Friday for fisheries offences. The men were apprehended on Saturday 27 June 2020 on the Macquarie River, downstream of Warren NSW following a covert surveillance operation involving NSW DPI Fisheries officers and NSW Police Rural Crime Unit officers.
Seven fish traps, nine golden perch, a Murray cod, a grapnel and a boat, motor and trailer were seized during the operation from the men. Both men faced court on charges for unlawfully using traps, possessing fish illegally taken as well as using excess and unattended lines.
The 49-year-old Dubbo man was ordered to pay $3,300 in fines and costs and issued two 7-month terms of imprisonment to be served by way of intensive correction order. He was also given a Prohibition Order preventing him from fishing in NSW inland waters west of the Great Dividing Range for a period of 5 years. The prohibition order prohibits the man from being in possession of any rigged lines, being in possession of specified inland fish species, being in possession of nets or traps and being on board any boat that has fishing gear or being used to carry out any fishing activities in inland waters for a period of five years. The 58-year-old Wongarbon man was ordered to pay $4,900 in fines and costs.
NSW DPI says fisheries rules and regulations are in place to protect and conserve fish stocks and fishing opportunities for current and future generations, and this type of illegal fishing detracts from the hard work the community do to ensure access to healthy fish stocks for the community of NSW.