Lucky fisho lands Daly River prize-tagged barra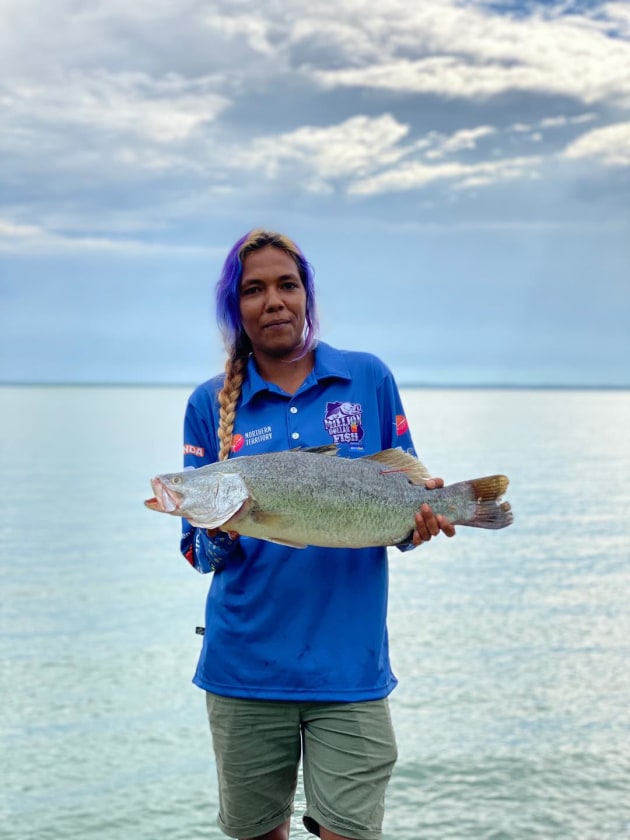 ANOTHER Top End fisho has caught a red-tagged barramundi as part of Million Dollar Fish, with the $10,000 catch caught at the Daly River old crossing.
Daly River local Kaitlyn Ahfat was fishing with a group of mates when she hooked the lucrative 63cm fish using a live bait.
The 25-year-old life-long fisho said she was relieved to have finally caught a red-tagged barramundi after registering for Million Dollar Fish each year since the competition started.
A total of six tagged barra have been caught across the Top End since the competition launched on 1 October, with $65,000 in cash prizes won by locals and visitors so far.
There are still 95 $10,000 barra in Territory waterways, along with seven chances to win $1 million, and four double-tagged fish worth $10,000 to the fisho and $5,000 to their mate.
There are also 20 $5,000 charity fish remaining, with $2,500 awarded to the angler and $2,500 to go to the winners' Million Dollar Fish affiliated charity of choice.
Thousands of dollars' worth of prizes are also up for grabs just by registering for Million Dollar Fish Season 6, which runs until 31 March 2021.
For more information: milliondollarfish.com.au