Monster-size 105cm flathead caught on lure!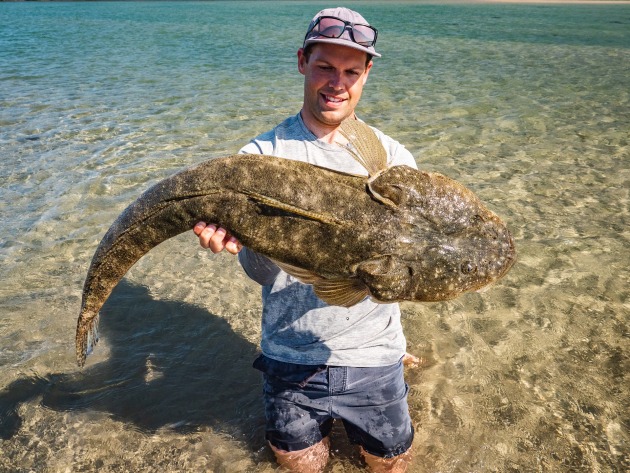 A metre-length flattie is considered the holy grail for many estuary anglers, but unlike metre sized barra, kingies, jewies or other popular sportfish, a 100cm-plus "croc" is a much rarer fish to catch.
Last week, Fisho's Patrick Linehan landed a true trophy-size specimen, measuring 105cm. The fish was caught using a 200mm unweighted paddle tail soft plastic (8 inch Keitech Easy Shiner) while casting along the sandflats of the Camden Haven River.
Patrick told Fisho he spotted the fish rise off the bottom in clear, shallow water and crunch the lure about 30-metres away. After a quick fight, the big "lizard" was carefully steered into the landing net wielded by keen fishing mate, Kieran Hill.
Ironically, the monster-size flattie capture coincides with a feature article by Patrick in the latest October edition of Fishing World magazine on chasing trophy-size flathead in shallow water.