NSW fisheries staff rescue 100 Murray crayfish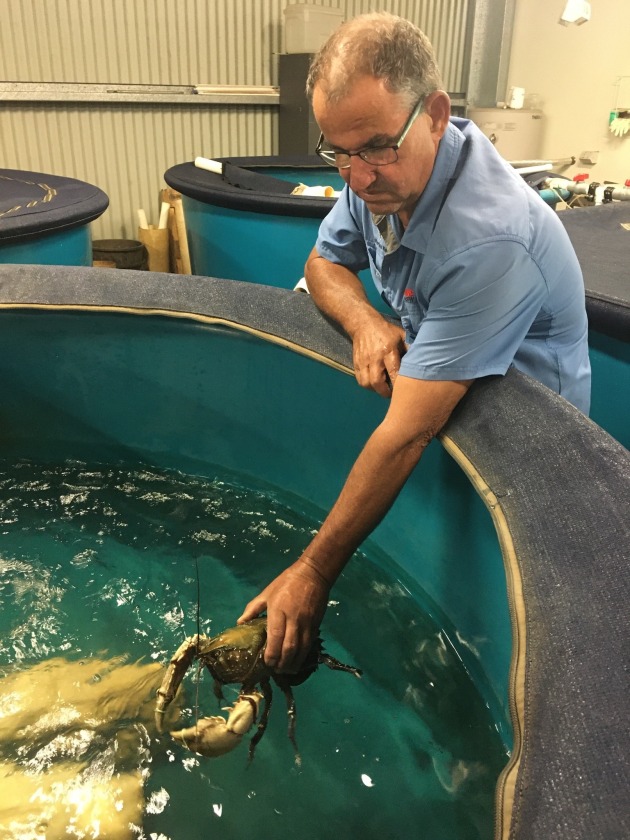 EARLIER this month, NSW DPI Fisheries received a report of Murray crayfish walking out of the water at Bundidgerry Creek near Narrandera. Murray crayfish are listed as a vulnerable species in NSW.
Fisheries says its staff concentrated rescue efforts on Murray crayfish and were able to rescue and relocate almost 100 crayfish under a collection permit to DPI's Narrandera Fisheries Centre, where they will be held until conditions improve and they can be returned safely to Bundidgerry Creek.
The rescued and relocated crayfish ranged in size from large mature adults to smaller juveniles. DPI says, Murray crayfish can survive short periods of low oxygen levels by walking out of the water, although this makes them particularly susceptible to predators. Long-term exposure to critically low oxygen levels can result in death, with hypoxic blackwater previously contributing to population declines in some regions.
DPI says a recent storm in the area likely washed significant amounts of organic matter into the waterway which began to decay rapidly under hot weather conditions and reduce dissolved oxygen levels. Water quality continues to be monitored in the affected reach, as well as several other local creeks.
Community members are encouraged to report any fish deaths or observations through the Fishers Watch hotline on 1800 043 536.
For more information on fish deaths and the key causes, visit: www.dpi.nsw.gov.au/fishing/habitat/threats/fish-kills