NSW Recreational Fishing Havens receive dusky flathead boost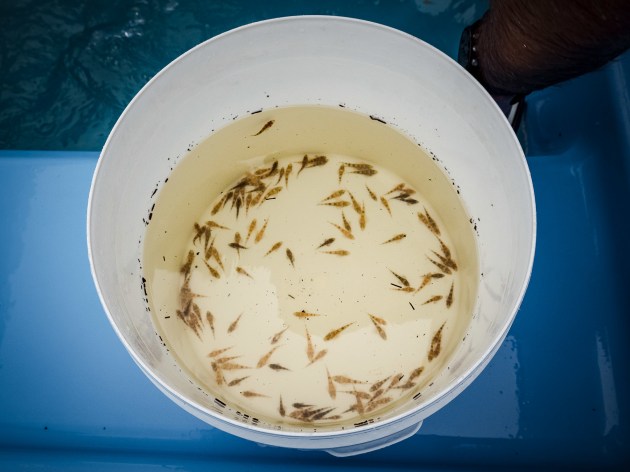 FIVE key NSW Recreational Fishing Havens have received a significant boost of dusky flathead fingerlings in what NSW DPI says is its most successful flathead stocking season to date.
Over recent weeks, 23,200 fingerlings have been released into Lake Macquarie, a well-known flattie hotspot to the north of Sydney.
Meanwhile, in a marine stocking first, the Camden Haven River, on the Mid North Coast, received 11,300 of these highly popular and accessible sportfish.
The Lake Macquarie and Camden Haven fish were produced by the dedicated hatchery team at DPI's Port Stephens Fisheries Institute.
On the South Coast, St. Georges Basin received 14,000 duskies, while 16,000 went into Lake Conjola and 12,000 into the Burrill Lake. These fish were produced for DPI by Narooma Aquaculture and are a top up to the first batch of flatties stocked in these systems last year. These stockings bring the total number of flatties released by NSW DPI this season to 76,500.
NSW DPI expects the fingerlings to have good survival rates, reaching legal size of 36cm within two-to-three years. They will be monitored by NSW DPI researchers with the help of volunteer citizen scientists. This work is designed to evaluate the growth of the fish, their movements and impact of fish releases on the recreational fishery.