NT's Dundee boat ramp now open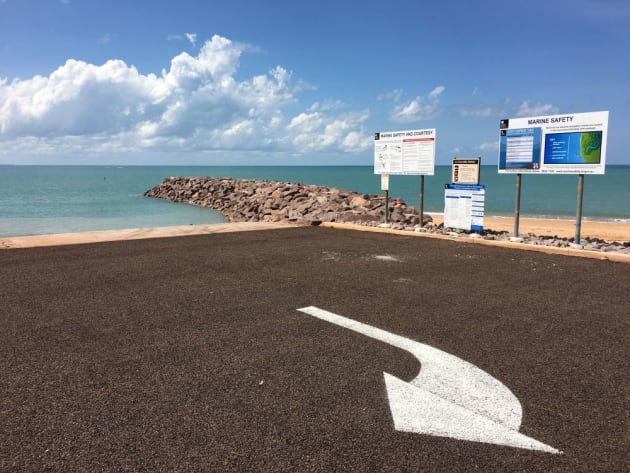 NORTHERN Territory Minister for Primary Industry and Resources Ken Vowles has announced the completion of the Dundee boat ramp.
The Northern Territory Government invested $4.4 million to fund construction of an 80-metre concrete self-launch boat ramp. Vowles said this is the only boat ramp in the Territory where you can launch your boat 24 hours a day, 7 days a week.
"This is due to a 200 metre channel from the boat ramp to the open ocean, meaning you can launch regardless of the tide," Vowles said.
"The ramp will be open for use by the public from today," he said.
Dundee Beach boat ramp is the second most popular ramp in the Greater Darwin area. On average there are 13 vessels launching from Dundee ramp each weekday and 29 on most weekends. 
"Dundee ramp is also very popular with fishing tour operators, particularly during the dry season months when visiting recreational anglers flock to the Territory to take advantage of our warm weather and productive fishing grounds," Vowles said.
AFANT president Warren de With said the recreational fishing community has waited a long time to see the completion of the Dundee boat ramp.
"Dundee Beach is an iconic recreational fishing location and we are extremely pleased that this ramp will improve access for the recreational fishing community," de With said.