Recreational Fishing Alliance: NSW water – who is responsible and who will fix it?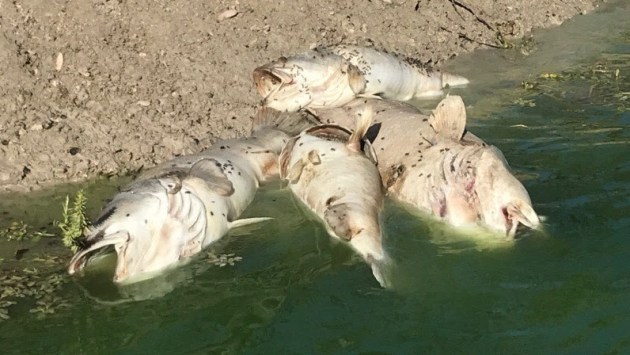 MILLIONS of fish are lost every year due to the effects of floodplain harvesting and the destruction of fish in irrigation offtake pumps. The Recreational Fishing Alliance (RFA) of NSW has been pursuing the NSW Government on this issue for almost a year and is concerned that whenever the question is asked: "Who is responsible for killing of the fish?", everyone denies responsibility.
The RFA asserts that the NSW government is responsible for killing millions of fish each year because of its role in the control of irrigation and water storage in NSW. The RFA questions how this is allowed to continue, considering multiple legislation that ostensibly protect fish and habitat. The unregulated killing of fish and aquatic animals has impacts for the recreational anglers of NSW who pay a fee to fish.
Further, this will continue devastating the environment if this not urgently addressed. NSW rivers and floodplains are being adversely impacted by water diversions, with wetlands alienated by such diversions, leading to a loss of connectivity to the river system and, in turn, a declining population of fish.
The NSW government has set up a water management regime where water is decoupled from the land and has failed to include the protection of fish from its water equation. The RFA believes, the NSW government has done this to shift the blame and shield it from responsibility.
The NSW government continues to sit on its hands while its water managers are allowing the lifeblood to be pumped out of our rivers.
The RFA says it cannot find any environmental assessments or review of any environmental factors relating to any of the various extraction methods used for flooding water, for gravity feed or pumped irrigation extraction in rivers as approved methods for extraction or harvesting water from a river or rain water on flood plains across a catchment. Is it a dereliction of duty not to have an environmental assessment or review of any environmental factors when it comes to removing, restricting or blocking the natural flow of water downstream?
Do the recreational anglers of NSW have to launch legal action against the NSW government? Or will the NSW government just do the right thing and protect native fish and the investments NSW anglers have already made in the state's fishery. Over $200 million of recreational fishing licence money has been collected over the past couple of decades to fish in NSW. In the inland areas, anglers are asking: "fish for what?"
You can read the RFA's correspondence with various Ministers and MPs and what their responses have been here.
If you can offer any legal advice, personal experiences or have sensitive information to share please feel free to contact the RFA at: info@rfansw.com.au.