Runoff barra bonanza at Arnhem Land Barra Lodge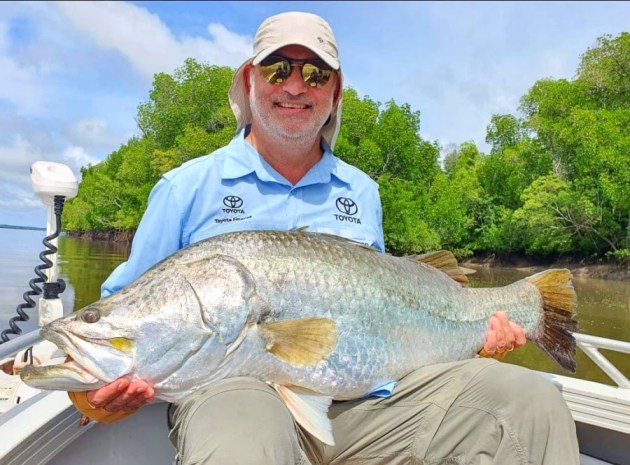 FEEDBACK from the Arnhem Land Barra Lodge for the current Top End runoff season has been very positive. The Lodge is reporting consistent daily numbers of 50 to 100 barra being caught and released. To top that off, there have been plenty of jumbo size barra about with five metre-plus barra being landed recently and more lost. Meanwhile, out on the bluewater great catches of Spanish mackerel, trevally, golden snapper and more are keeping rods bent and drags screaming.

Arnhem Land Barra Lodge is anticipating that the pristine, remote Arnhem Land waters will continue to produce awesome barra and bluewater fishing during the remainder of the runoff and again when fishing recommences for the "build-up" fishing season in late September.
For more information on the Arnhem Land Barra Lodge, phone 08 89831544 or email: barralodge@nafa.com.au