ATC Combat 100 review
WHAT do you look for in a new reel? Personally, I ask if it will hold up to the style of fishing and the species I intend to target? Will it last over several years? How does it perform straight from the box, and finally, is it good value?
I've been using the ATC Combat 100 for the past year and the good news is it ticks all of the above boxes. With a suggested retail price around $250, the ATC Combat 100 is a mid-priced baitcaster with a decent list of features.
The Combat 100 is built with a corrosion resistant aluminum frame and side plate and also features a ultra lightweight aluminium spool with deep capacity. The lightweight spool allows you to cast light lures for bass or bream and the extra line capacity makes it more versatile if you intend to push the limits of this reel. It's a reasonably compact reel and very light, weighing a mere 180 grams.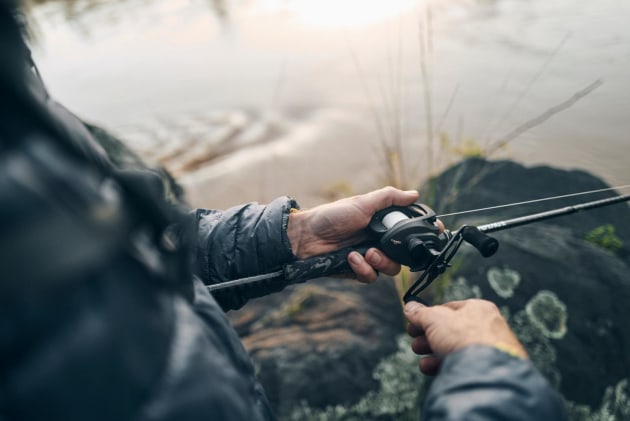 While it's light and compact, it's also no slouch. ATC says the Combat 100 can handle 9kg of drag pressure. While that may be a slight overkill for this type of reel, it's good to know it has a capable drag if needed and one that performs consistently at all times without letting you down.
This reel has 9+1 stainless steel bearings and a retrieve ratio of 7.3:1.
Over the past year I've used this mostly in the fresh and matched it to a multi-piece Bone rod. It was an awesome combo to chase natives such as Murray cod and golden perch and it accounted for plenty of those over the past few months. Match it to a lighter rod and it would make an ideal bass reel or light saltwater applications.
I haven't done any maintenance on the reel and it's still performing like new.
It's a reasonably smooth reel; probably not as refined as a premium baitcaster, but at half the price, so far the Combat 100 has proven itself a worthy reel for chasing natives and light saltwater species.
For more information: www.wilsonfishing.com