Shimano Jewel review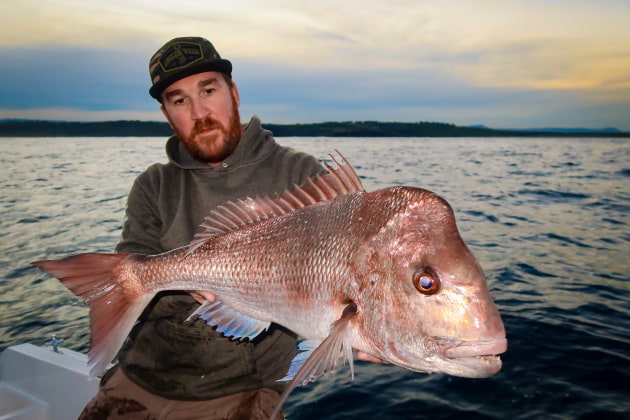 IT is hard to know what rod to choose, every tackle store is a veritable forest of fibreglass and graphite. Ranging from the dirt-cheap right through to some astonishingly priced works of art that almost look too good to be fished.
For most, the term "bang for buck" comes to mind. To elaborate, we want something that performs pretty darn good and doesn't cost a whole pay packet.
In a saturated market, with some very reputable big brand players, finding that right compromise to suit you can be mind boggling and even frustrating to say the least.
Thankfully, the Shimano Jewel series of rods that has been around for some time, has been revamped and released with new models for 2021. Now I must confess in playing a big role in the design of the previous Jewel rods and was very interested to see what Shimano had done with the new series.
I've recently been testing out the new Jewel 7'4" one-piece saltwater spin model with a rating 5-10kg and cast weight 10-40 grams. It's perfectly rated for chasing some snapper around the shallow reefs early and late in the day.
First impressions: it looked and felt great. Crisp action with the T45 30-40-ton graphite construction, quality Fuji K Alconite guides and a nice length split butt design with modern aesthetics. I wasted no time and placed a 5000-sized reel with 15lb braid and 25lb leader on it ready to tackle some reds.
On the water the rod handled casting ¼ ounce rigged 5-7 inch plastics and wrestling some very respectable reds to over four kilo with no fuss at all, moving deeper and upping the jig head size to 1 ounce didn't change the performance at all, which is a big bonus having this versatility!
The only possible negative I found was the split butt design. It is great if you fish with the rod in hand all the time, but fished from a rod holder it could spell disaster (as many have found out).
With 25 models – from ultralight freshwater right up to PE8 topwater – most fishing bases are covered. Carrying a price tag of $189-$199 and quality blank and components the Jewel series from Shimano really does represent that "bang for buck" so many fishos are looking for.
For more information: www.shimanofish.com.au