Shimano Vanford review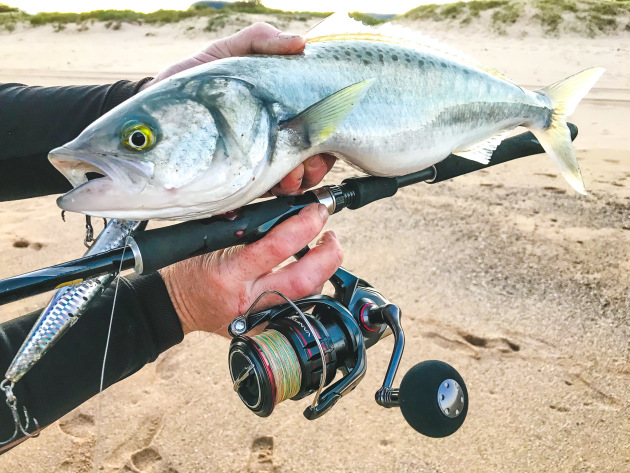 IN the fishing world, the buzz and hype of a new reel from a company with credentials like Shimano certainly has large shoes to fill.
I must admit my ears pricked up when I heard whispers of Shimano releasing a new reel that would supersede the Stradic Ci4+ that was named "Vanford".
Now most readers would be unaware I was once the Australian product manager for Shimano, so new reel releases were a common thing for me, but a whole new name and range certainly comes with inherent risk to the company. Reputation is a big thing when it comes to fishing reels Down Under.
Ironically, having moved to other employment I was tasked with giving a new Vanford C5000XG a run for its money.
First impressions won me over, the matte grey/black with darker tone red than its Stradic Ci4+ predecessor, big EVA knob handle and MGL rotor really looked slick. But looking slick is one thing, performance is higher on my agenda of boxes to be ticked.
It felt incredibly light with the Ci4+ body and I knew exactly the place for this reel: I matched it with 10'6" rod for flicking plastics and hardbodies off the rocks for mulloway, Australian salmon and tailor.
First trip out, the lightweight EVA knob really transformed the whole feel of the outfit from lure action and bite detection to reduced weight compared with the "other" Shimano reel that previously sat on this rod. Definitely better for my poor wrist and arm!
Normally, I'm not too keen on XG gearing ratios as there is a little more resistance cranking under load, however, after quite few fish it seemed Shimano's Hagane cold forged Micro Module II gearing system may have just changed my opinion as the gearing remained smooth with good cranking power.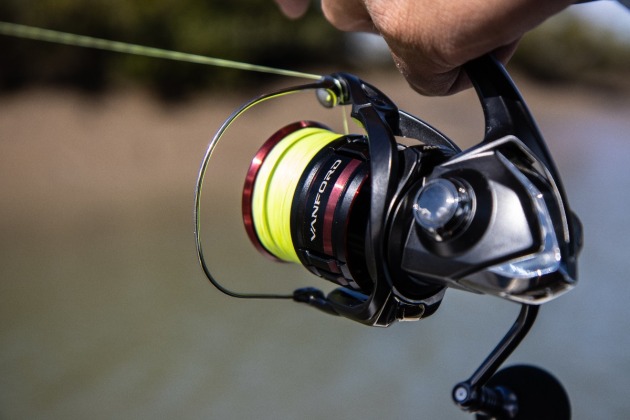 This became really apparent on a westerly blown beach with minimal swell were myself and a good fishing mate went fish-for-fish for several hours, mainly Australian salmon and as most would know they are no slouch in the fighting department. We both could confidently say we were impressed with the reel, so much that my mate bought one a week later.
The one negative was that the drag did get some water ingress, but this was probably from my cleaning efforts with a hose (Note: A cleaning method not recommended by Shimano!), a quick dismantle of the drag system and dry with paper towel had it back smooth as new.
The Vanford comes in a 1000 size through to a Compact (C) 5000 size with a stack of features too long to mention here. The Shimano Vanford is an exceptional choice for those fishers searching for an ultra-lightweight reel for light-to-medium tackle applications.
For more information: www.shimanofish.com.au