YETI Panga Backpack review
IF you're into the outdoors, chances are you've heard of YETI.
Beginning with coolers built for the serious outdoor enthusiast, YETI has slowly expanded its range of functional products to include bags, buckets, stubby holders and even dog bowls.
I've been wearing a YETI Panga Backpack 28 for a while now and I'm still impressed with its design and durability.
FEATURES
The Panga Backpack 28 merges the durability and construction of YETI's proven Panga dry duffel bags with a conventional backpack design.
At first glance, this backpack doesn't look like it's built for comfort. But after countless long days wading and fishing the flats, kayaking up and down rivers and trekking out to headlands with heavy loads, I'm convinced otherwise.
The DryHaul Straps have proven to be as durable as they are comfortable. They have firm padding on the inside with easy to adjust metal buckles, topped off with an adjustable chest strap for additional support. The straps have shown very little wear and the package forms the most comfortable dry bag I've worn.
One of the most important features of the Panga Backpack 28 is YETI's innovative Hydrolok Zipper with U-Dock terminal end. This over-engineered zipper system ensures an airtight seal when zipped up. It's a seriously tough zipper and takes some pulling to open and close.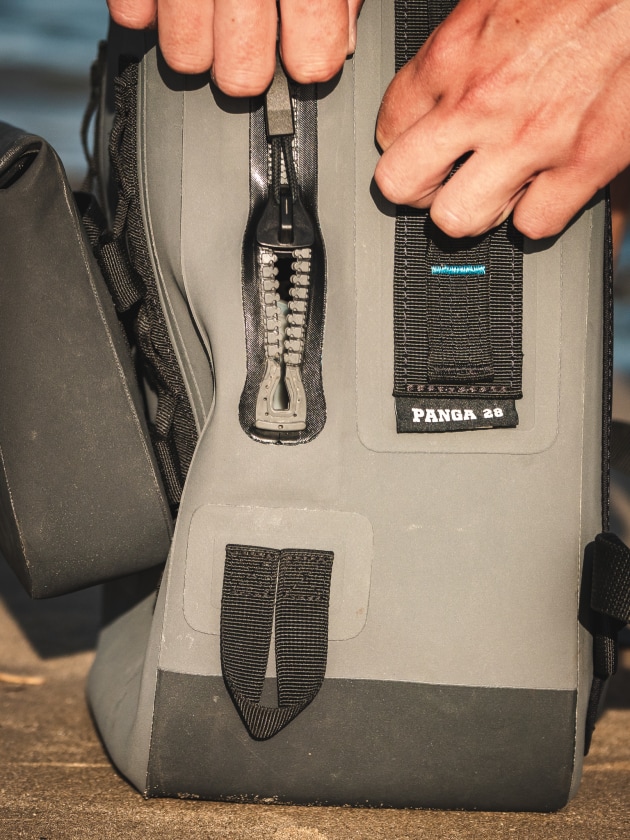 Similarly, the ThickSkin Shell material of the Panga Backpack 28 is waterproof. The exterior – designed to be puncture and abrasion resistant – feels incredibly durable and is also very grippy, even when wet.
After extensive on-water use, I've seen no signs of water intrusion whatsoever in my Panga Backpack.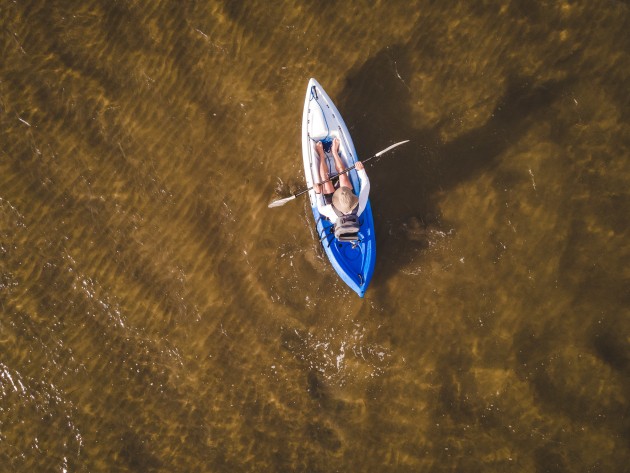 There's plenty of sturdy grab handles and lash points on the Panga Backpack. Additionally, the backpack makes use of conveniently placed MOLLE straps that can accommodate clever YETI accessories, including bottle openers, zingers and YETI's Sidekick Dry gear case.
The functional and minimalist design of the outside extends to the inside of the Panga Backpack, too.
There's a Velcro pad on the inside rear panel that can hold Velcro equipped items securely. Directly below the Velcro pad is a thin sleeve for a laptop, map or other documents.  There's also a small easy-to-access mesh pocket on the inside front panel that's handy to stash your phone, wallet, keys or smaller items.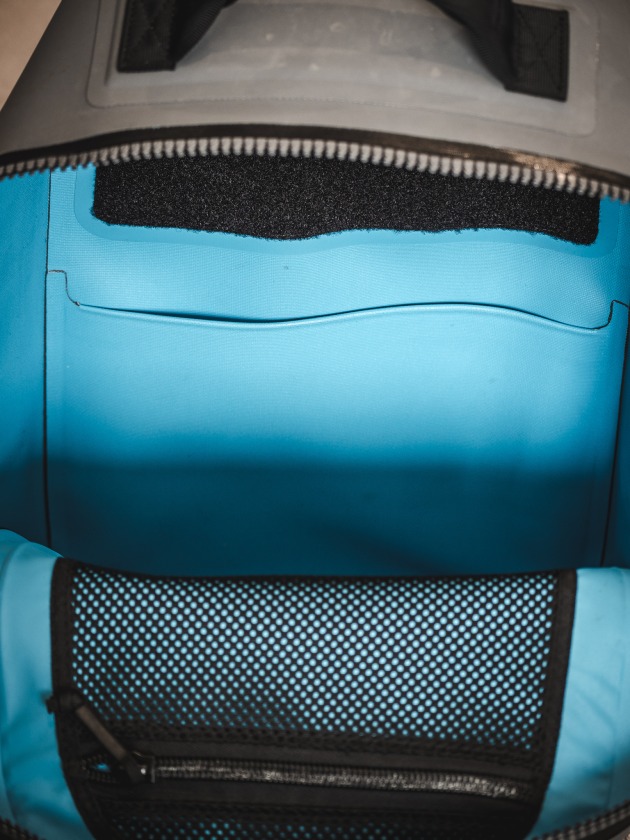 The lack of internal pockets and compartments makes the "medium-size" Panga Backpack deceivingly capable of carrying lots of gear and even fairly bulky items.
If you're looking for a durable, waterproof backpack, the YETI Panga Backpack 28 is worth the expense. It's a quality bit of gear and I'm confident it'll keep my valuables bone dry for years to come.
SIZE AND SPECS: Outside: 50.8 x 31.8 x 17.8cm | Inside: 28 litre capacity | Empty weight: 1.8 kgs
For more information: yeti.com